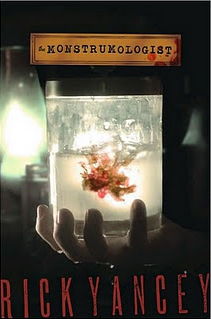 Welcome to the Monstrumology Wiki
[
]
Welcome to the Monstrumology wiki. This is a wiki that anyone can edit, devoted to the amazing book series The Monstrumologist written by Rick Yancey.  
Edit, 2 December, 2020: Welcome! This Wiki is thus far severely lacking in some areas. If you happen to be on this page to find an answer to a specific question, please place it under the comments. Some subsections of this Wiki is either lacking or incorrect, so feel free to ask away.  
Best wishes to all. :)  
The Monstrumologist

[

]
The Monstrumologist is a critically acclaimed book series by Rick Yancey (author of Confessions of a Tax Collector, the Alfred Kropp series for young adults, and the adult series The Highly Effective Detective. Presented as a diary- found among the possessions of Will Henry, a senile man in a nursing home who claimed to be born in 1876- it is told in a thoroughly complex and intriguing manner. Will Henry, only twelve at the start of the books, is the apprentice of Dr. Pellinore Warthrop - a monstrumologist. Monstromology is the study of monsters, as the name suggests. Will Henry's life is strange, fascinating, and sometimes horrifying, and Will Henry seems doomed to answer one question that to this day plagues mankind: Are we the monsters?
Latest activity
[
]